Russian President Vladimir Putin looked to set the tone Tuesday just days after he faced a mutiny from the Wagner mercenary group, claiming they did not have the backing of the people.  
Putin faced the greatest threat yet to his more than 20-year rule over the weekend when Wagner chief Yevgeny Prigozhin sent an alleged 25,000 men from his ranks in Ukraine to oppose the Kremlin and in particular the Ministry of Defense. 
However, according to the Kremlin chief, Prigozhin's efforts did not have the support of the Russian people.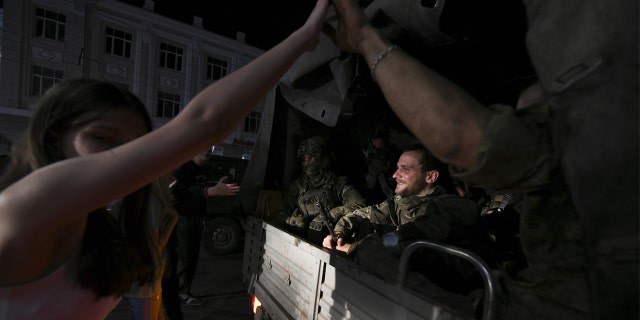 TIMELINE OF WAGNER MERCENARY GROUP'S STANDOFF THAT SHOOK PUTIN'S RUSSIA
"The people who were dragged into the rebellion saw that the army, the people were not with them," Putin said in an address to security officials including Russia's intelligence agency the Federal Security Service.
Prigozhin, who said his "march for justice" was in retaliation for the ill-treatment his troops had received at the hands of the Russian defense ministry, was able to secure not only the largest city in southern Russia, but its military headquarters without spilling "one drop of blood."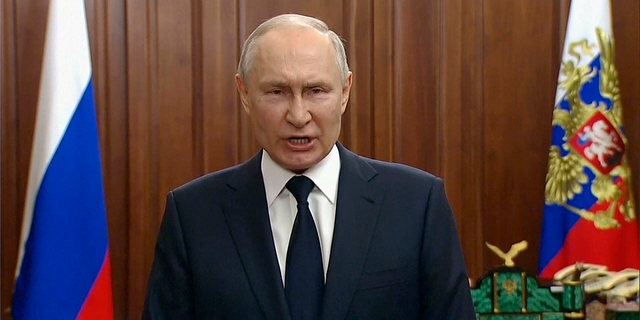 The Rostov-on-Don capture was significant as it is also home to the Russian Southern Military District Command, whose 58th Combined Arms Army is fighting in southern Ukraine against Kyiv's counteroffensive.
Prigozhin's ability to quietly and quickly take the city, coupled with the images from day's events paint a different picture than what Putin claimed Tuesday.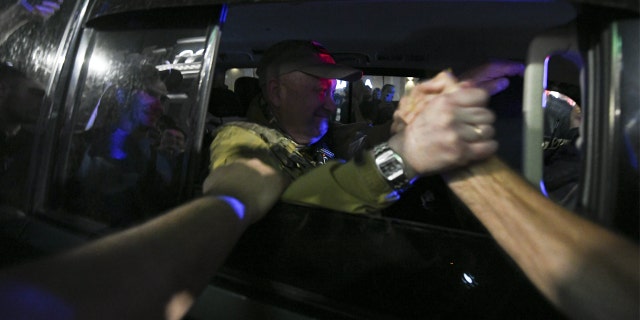 PRIGOZHIN 'MONOPOLY' OVER WAGNER GROUP FORCES IN AFRICA PEDDLING PUTIN INTERESTS UNCLEAR FOLLOWING MUTINY
Images from the morning of the city takeover showed Wagner soldiers in the streets chatting with locals and drinking coffee. 
By the evening, after a Belarus-brokered deal ended the march toward Moscow and Wagner forces began packing up to leave Rostov-on-Don, locals were seen clasping hands and taking pictures with Prigozhin and Wagner mercenary soldiers. 
Putin championed the quiet conclusion to the mutiny as a direct result of the security measures put forward by his top agencies, noting that Russia "didn't have to remove combat units from the [Special Military Operation] SVO zone" in Ukraine. Though reports from over the weekend suggested that some 3,000 Chechen forces were dispatched from Ukraine to assist in protecting Moscow.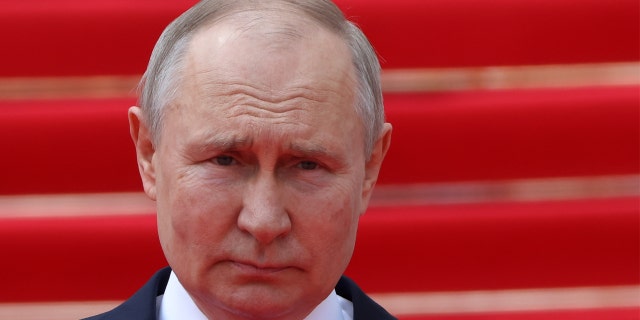 While Putin looked to counter any claims that Wagner forces had citizen support, he did not look to downplay the threat he faced from the attempted mutiny calling it "extremely dangerous" and a "civil war." 
"You defended the constitutional system, life, security and freedom of our citizens, saved our Motherland from upheavals, actually stopped the civil war," he said. "In a difficult situation, you acted clearly, harmoniously, proved your loyalty to the people of Russia and the military oath, showed responsibility for the fate of the Motherland and its future."
Read More: World News | Entertainment News | Celeb News