Civilians in Cameroon's English-speaking regions are being victimized by the army, separatists and militias who are carrying out killings, torture and sexual violence, according to an Amnesty International report released Tuesday.
Researchers from the human rights group spoke with more than 100 victims of armed violence, documenting extrajudicial killings and the razing of homes and villages in the Northwest and Southwest regions of Cameroon over the past three years amid clashes between government armed forces and separatist rebels.
Cameroon's Ministries of Justice and Defense did not respond to a request for comment, Amnesty International said.
The protracted armed conflict known as the Anglophone crisis began in 2016, when English-speaking teachers and lawyers organized protests against professional and political marginalization by the majority French-speaking government.
Following a crackdown on the peaceful protests, armed rebel groups mobilized and vowed to fight for the independence of the Anglophone areas, which they call Ambazonia.
SENEGALESE PRESIDENT FOREGOES RE-ELECTION AFTER DEADLY POLITICAL VIOLENCE SHAKES NATION
In the ensuing clashes with the Cameroonian military, Human Rights Watch estimates 4,000 civilians died and more than 700,000 were displaced as of 2022.
"Nobody is taking seriously the situation, at least not seriously enough regarding the scale of the human rights violations committed," said Fabien Offner, a senior researcher for Amnesty International.
The report contains photos of people with machete scars and homes burned to their foundations, illustrating the toll of the conflict in the Northwest Region.
"A lot of people are living with post-traumatic stress disorder because of the crisis," said Tanyuy Etienne, a mental health specialist who treats victims of gender-based violence in the Northwest.
In the past two months alone, Etienne said he treated 30 women and girls who were raped by security forces or members of armed groups. Some were as young as 9 years old, he said.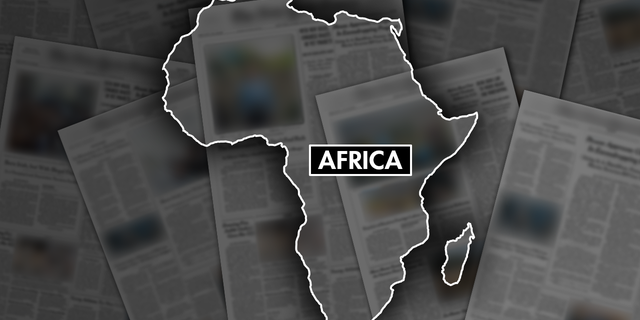 The authors of the Amnesty International report said they interviewed 15 women who survived sexual violence at the hands of security forces.
Although the Anglophone crisis is rooted in colonial-era tensions between Cameroon's English-speaking minority and Francophone majority, intercommunal conflicts have exacerbated the chaos.
Separatist groups are known to target the Mbororo Fulani, a semi-nomadic group. The Cameroonian military seems to have recruited Mbororo Fulani "vigilante groups" to help fight back separatists, and the resulting violence inevitably affects civilians.
Mbororo Fulani militias are "very hostile on the population, committing acts like rape, torture, death, and other atrocities," Etienne said.
The report says the Cameroonian government has fallen far short of its responsibility to investigate well-documented accusations of abuse by the armed forces and hold perpetrators to account.
"Those who have denounced or reported on human rights violations and crimes committed in the Anglophone regions have been threatened and sometimes arbitrarily detained and tortured by all parties," the report says.
Read More: World News | Entertainment News | Celeb News