The Vatican's peace envoy is heading to Russia this week following the aborted mutiny of the Wagner Group mercenaries.
Cardinal Matteo Zuppi is heading the mission, which will court Russian officials to find a path forward toward peace in Ukraine.
"On the days 28 and 29 June 2023, Cardinal Matteo Maria Zuppi, archbishop of Bologna and president of the Italian Episcopal Conference, accompanied by an official of the Secretariat of State, will visit Moscow, as Pope Francis' envoy," the Vatican said in a Tuesday press communiqué. 
"The primary purpose of the initiative is to encourage gestures of humanity, that may contribute to promoting a solution to the tragic current situation, and to find ways to reach a just peace," the statement added. 
RUSSIA ACKNOWLEDGES VATICAN PEACE MISSION AS HOLY SEE TRIES TO 'HELP EASE THE TENSIONS'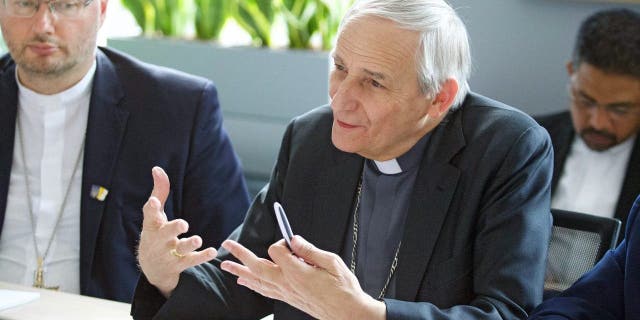 The visit to Moscow is a follow-up to Zuppi's previous diplomatic mission to Kyiv in Ukraine.
Russian officials have publicly expressed openness to the Vatican's attempts to broker an end to the conflict but until has criticized a lack of "practical steps."
RUSSIA ALLEGEDLY VIEWS POPE FRANCIS' PEACE INITIATIVE POSITIVELY, NO IMMEDIATELY PLANS FOR MOSCOW MISSION
"We acknowledge the Holy See's sincere desire to promote the peace process," the Russian foreign ministry previously said."At the same time, no practical steps have been taken by the Vatican side to organize the trip to Moscow."
Pope Francis has consistently offered himself as a negotiator and moderator for peace between Russia and Ukraine since the invasion began last year.
The pontiff has met with Zelenskyy in Vatican City, worked with the Ukrainian government to care for displaced Ukrainian children, and hosted Russian Orthodox church leaders for discussion.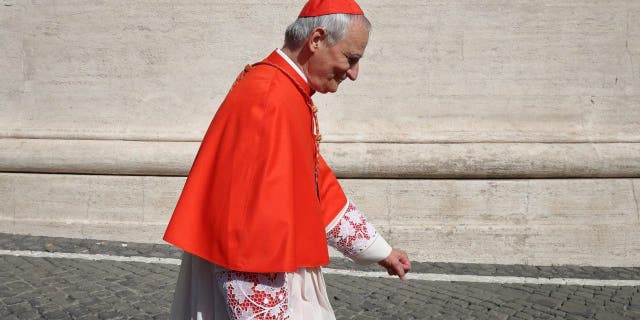 Zuppi is a veteran Vatican diplomat with experience negotiating peace deals during the Mozambique civil war.
Read More: World News | Entertainment News | Celeb News