Highlights
Jim Parsons felt that the storyline of Sheldon switching apartments should have lasted longer and spanned at least two episodes.
Parsons didn't like how smoothly the transition was and wished there were more difficulties involved.
Parsons also questioned other decisions on The Big Bang Theory, including the very first scene and Bob Newhart's character passing away.
Back in 2017, Jim Parsons was viewed as the top TV actor in the world, making the highest salary per episode for his role on The Big Bang Theory. He thrived in the role of Sheldon and fans are well aware that pulling off such a character consistently was no easy feat. Even Chuck Lorre hesitated to cast Parsons given that he was unsure if the actor could duplicate such performances on the regular.
In the following, we're going to take a closer look a certain storyline Jim Parsons was completely onboard with. He agreed with the result, but he didn't like how the sitcom got there in such quick succession. We'll reveal what that storyline was, and why Parsons was underwhelmed with the build up. In addition, we'll reveal other storylines on the show that Jim didn't necessarily agree with. Among those included the very first scene on the series.
RELATED – A Main Cast Member On The Big Bang Theory Was Fired For A Few Days Before CBS Decided To Bring Him Back
Jim Parsons Felt As Though Sheldon Switching Apartments Should Have Lasted Longer And At Least Two Episodes
During season 10, a major change takes place as Sheldon moves across the hall with Amy. The moment was viewed as a major deal by fans, and the same holds true for Jim Parsons, especially given how sensitive Sheldon was when it came to his stuff at home and routines.
Looking back, Jim Parsons tells TV Line that he wishes the storyline was prolonged with a little more difficulties involved. Parsons anticipated that the story lasted at least two episodes, but ultimately that was not the case.
Parsons reveals, ""They made it work… but I mostly had to ignore my own feelings, which was, 'This is out of whack!'" Parsons recalls. "At the very least, I couldn't believe it wasn't a two-part very special episode where [Sheldon] ties himself to the kitchen island and won't leave! But that wasn't what they wanted to do."
RELATED – Sheldon Is Clearly Not Himself During A Big Bang Theory Scene From The Pilot That Never Aired
Parsons holds little regret as it pertain to Sheldon looking back. However, the actor would've done things differently for this particular storyline.
Jim Parsons Still Regrets The Apartment Switch Storylines, And Reveals That He Let It Go During The Series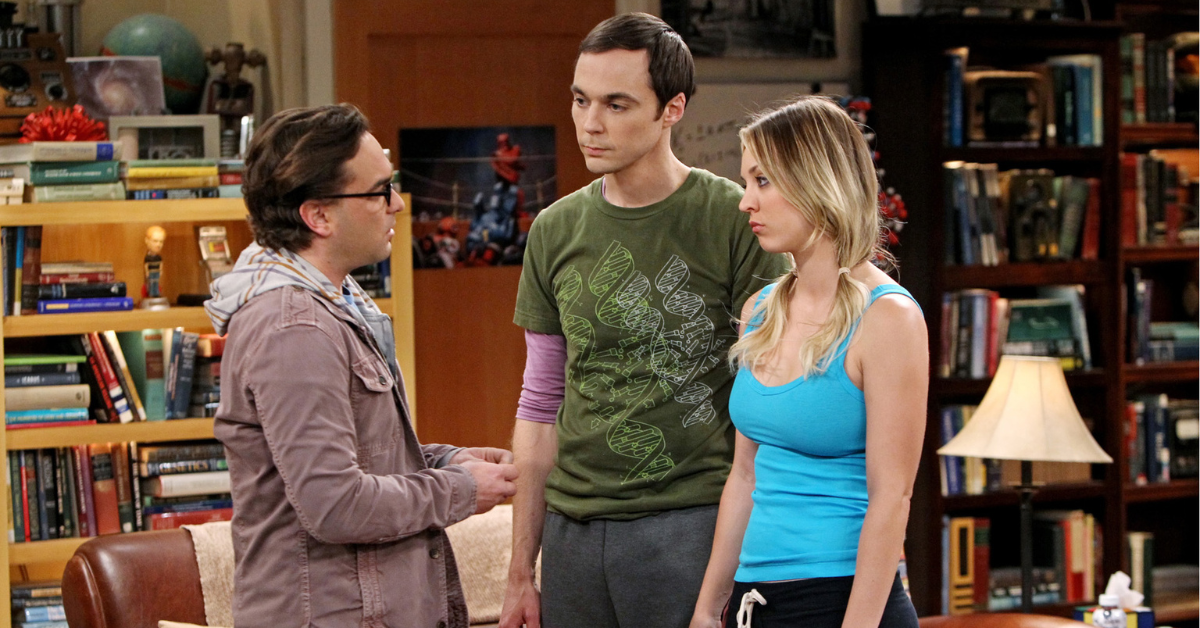 Parsons was necessarily unhappy that Sheldon ends up at Penny's apartment, which in his assessment is, "cute." The actor just couldn't get onboard with how smooth the transition was, ultimately.
He tells TV Line, "Looking back, I'm still not at peace with it, but when we did it, I basically just chose not to think about it," Parsons continues. "This is about making bold, creative choices that some people are going to be unhappy with. And I wasn't unhappy with the result. I loved living over there, actually! I thought Penny's apartment was cute."
RELATED – Iain Armitage's Young Sheldon Salary Wasn't Far From Jim Parsons' Starting Off On The Big Bang Theory
It certainly would've been something had all four lived in the same apartment – we can only imagine the updated roommate agreement made by Sheldon and what it might consist of. It was meant to be and without a doubt, the show missed out on a major storyline that could've lasted a few episodes, never mind one or two.
As it turns out, it wasn't the only time Jim Parsons wasn't exactly thrilled about the direction of the show.
Jim Parsons Also Questioned Other Decisions Throughout His Time On The Big Bang Theory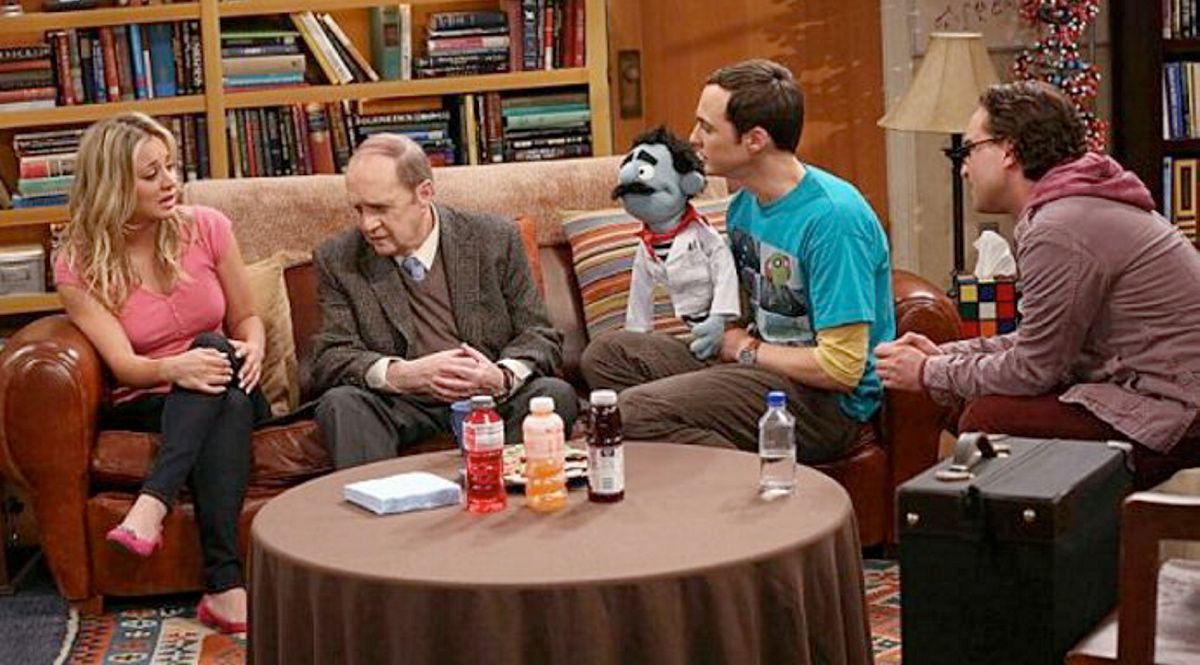 Looking back at some of the more regrettable scenes on The Big Bang Theory, perhaps the very first scene always comes to mind as the oddest given the way Sheldon and Leonard evolve throughout the seasons. Even The Big Bang Theory creators decided to remove the sperm bank scene given that it didn't make much sense for the main characters.
At the time, Parsons tells TV Line that he wasn't against the storyline, but full understood why it got removed.
"At the time, the sperm bank scene didn't bother me," Jim Parsons says. "Looking back, it was out of place, but there was no way for the producers to know… Nobody knew who Sheldon was yet, so the live audience accepted it for what it was. But it is confusing information now, and I get why Chuck took it out of syndication, because the episode is much stronger and more special without it."
Speaking of sperm scenes, Kaley Cuoco herself was completely against the Zack storyline that saw Leonard almost donate his sperm to Penny's former flame. That would've made for some odd television and the word was that showrunners actually considered it.
Among the other iffy storylines includes Jim Parsons' negative feelings about Bob Newhart passing away. It wasn't the direction Parsons wanted to take given Newhart's success on the series. However, given the way his spirit character played out, Parsons felt better about it and how the show handled his passing.
Source: NewsFinale