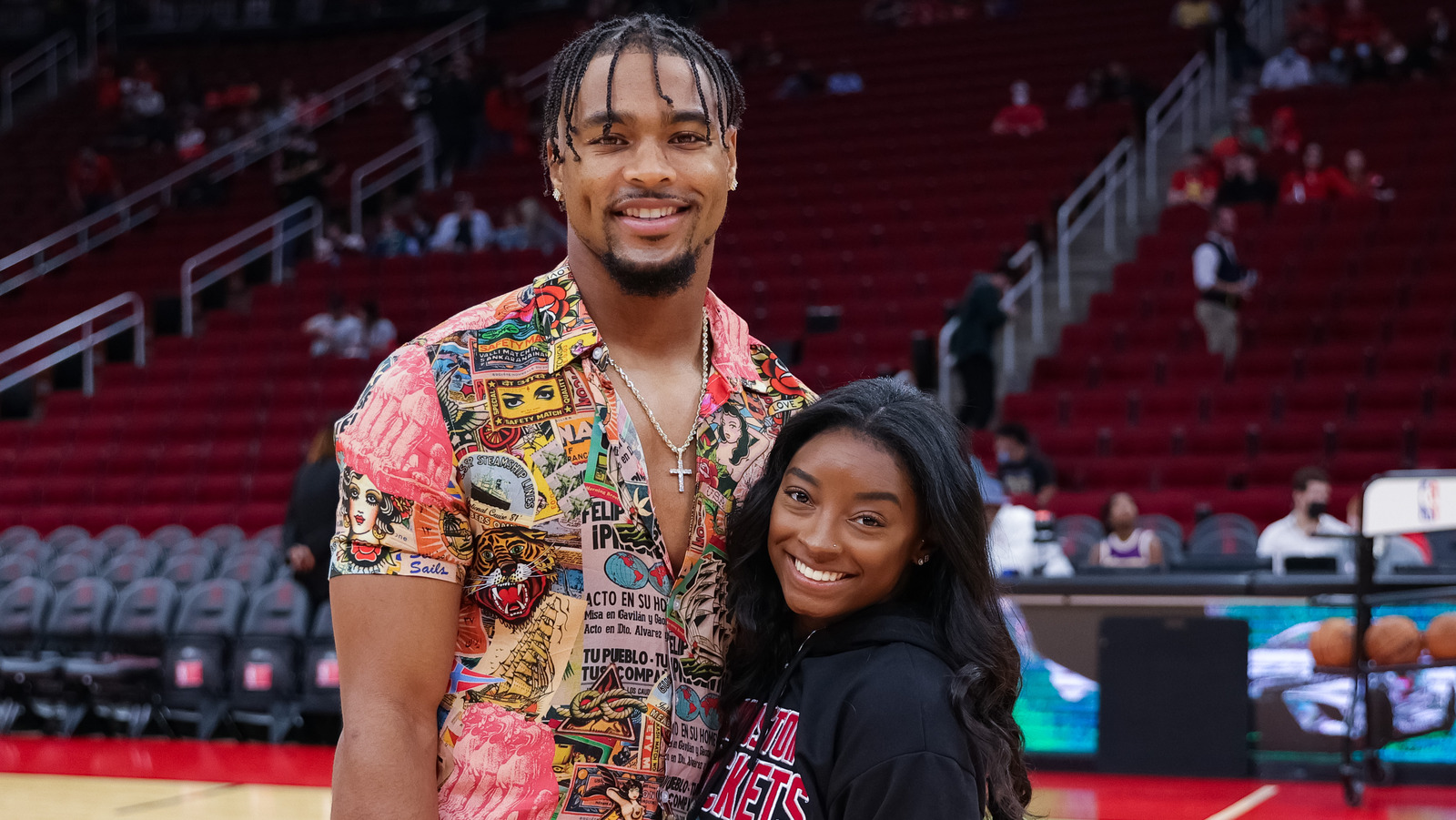 Jonathan Owens revealed that his dog, Zeus, reacted strongly to his then-girlfriend Biles — most notably, her absence. "My dog really loved her," he told Today. "I could kind of see his face like whenever I would pick my bookbag up in my apartment, he would think we're leaving to go to her place, so he would sprint to the front door. And I'd be like, 'Huh, you really like her!"'
Since they began dating during lockdown, the couple shared that not spending every moment together these days can feel jarring. "We're with each other 24/7, so I feel like now when we're not with each other it's almost weird," Biles explained to Today. "We're always texting or calling each other. It's kind of gross in a way." Biles was actually reluctant to message Owens, but her sister Adria helped the sparks fly. Biles told the Wall Street Journal that Adria hatched a plan for Owens to visit her lake house, and the rest was history.
Now, it seems that Biles has figured out how she wants to spend her post-Olympics life: as a wife. Owens and Biles got engaged on Valentine's Day in 2022. They both shared heartfelt snaps of the moment on Instagram: "The easiest yes … you're everything I've ever dreamed of and more," Biles posted to her 7 million followers. "Let's get married, fiancé." The couple tied the knot in April 2023 at a destination wedding in Cabo.
Post source: The List


Read More: World News | Entertainment News | Celeb News
247