For an increasing number of people, "getting more fluids" has taken on new meaning as IV hydration bars and clinics pop up across the country and "clients" book time at these locations.
At spa-like clinics, patrons can receive intravenous (IV) fluids on demand, even when such hydration is not specifically recommended or prescribed by their doctor.
The IV drips can contain saline solutions or a blend of vitamins or electrolytes designed to counter the dehydration that can result from overexertion, flu-like symptoms or lack of fluids.
MISSOURI MAN DIES DAYS AFTER FALLING ILL DURING IV VITAMIN TREATMENT, REPORT SAYS
People often seek IV fluid treatment for relief of hangovers, jet lag and nausea. They do so for aesthetic reasons, too — such as improving the appearance of their skin, according to health professionals who work at these hydration stations.
"When dehydrated, a person's electrolytes are off, and they can experience altered mental status, fatigue or constipation," Stephanie Lopez, a registered nurse who works at IV Bars in North Carolina, told Fox News Digital in an interview.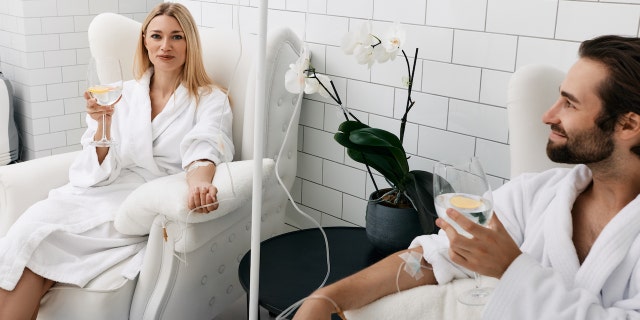 She added that IV hydration "is good for the skin, and supports organs and muscles."
'Spa-like feel'
The IV fluid hydration center is set up with a "spa-like" feel, as the person sits in a recliner in a relaxing environment, Lopez explained.
A licensed nurse or paramedic administers the IV into an arm vein using a sterile technique. 
The hydration session typically lasts about 30 to 50 minutes, said Lopez. 
BE WELL: STAY HYDRATED IN THE SUMMER HEAT WITH THESE SMART TIPS
"Each client is screened [according to] our regulations and parameters before an IV is administered," she said. 
"All clients are required to fill out a health assessment, which is then reviewed by the medical director through our EMR [electronic medical record] system."
Before the IV is administered, the facility's trained and licensed RNs and paramedics perform an assessment of the clients to ensure they meet the approved parameters.
'Skin wasn't as dry' 
The benefits of IV hydration are countered by some degree of risk.
"There is always some risk when opening the skin, but we have paramedics and nurses who are already trained in IV administration and we keep it as aseptic as possible," Lopez told Fox News Digital.
Jennifer M., who asked that her last name be withheld, visited an IV hydration center in Annapolis, Maryland in early June.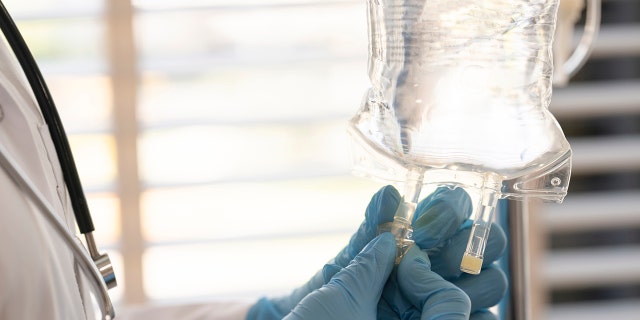 "I read about IV therapy when my 80-year-old mom came to stay with me," she said. 
"She was told by her physician that if she didn't stay hydrated, she would get more confused and be more likely to have recurrent UTIs [urinary tract infections]. My friend suggested seeing an IV nurse. After getting the OK from her physician, we went."
Jennifer M. noticed a positive change in her mother after just one treatment, she said.
"That evening, her confusion, low energy and irritability took a turn for the better," she noted. "She also admitted to feeling more alert and her skin wasn't as dry the next morning."
HEALTHY AGING AND DRINKING WATER: FASCINATING FINDINGS FROM A NEW STUDY
The average cost of an IV hydration session currently ranges from $100 to $500, depending on the type of hydration chosen, according to those in the business. 
Insurance does not cover the service.
Some companies offer mobile services — so the IV hydration clinic will come to your location.
'No scientific evidence' 
In the wake of the COVID-19 pandemic, there was a spike in IV spas nationwide as people developed a stronger interest in health and wellness, some hydration spa owners told Fox News Digital.
"COVID boosted our numbers threefold," said Aaron Roberts, the CEO and founder of IV Bars, a national chain of IV hydration spas based in Texas. 
"The number of IV hydration clinics nationwide jumped to nearly 600 sites post-COVID."
He also said, "More people became aware of the importance of treating dehydration and boosting the immune system."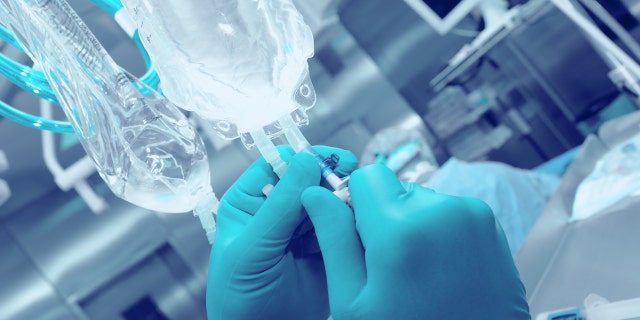 With the sudden growth of these spas came greater scrutiny by health care associations.
Connie Sullivan, president and CEO of the National Home Infusion Association (NHIA) in Alexandria, Virginia, shared a statement with Fox News Digital. 
"The NHIA has serious concerns about the way states are allowing IV spas and hydration clinics to operate without appropriate licensure or oversight."
She added, "The vast majority of the compounded IV solutions being made and marketed by these entities have no scientific evidence supporting their safety or use in healthy individuals and potentially diverts drugs in shortage away from patients who have legitimate medical needs and require these products to live."
IMPROVING MEMORY MAY BE AS EASY AS POPPING A MULTIVITAMIN, STUDY FINDS: 'PREVENTS VASCULAR DEMENTIA'
In response to the pushback, Lopez — of IV Bars in North Carolina — released a statement to Fox News Digital about the controversy surrounding IV hydration bars.
"Even though vitamin supplements are not FDA-approved, we still adhere to medical board regulations when administering IVs to our clients," she said. 
"We are licensed by the state and have medical director oversight at each of our locations."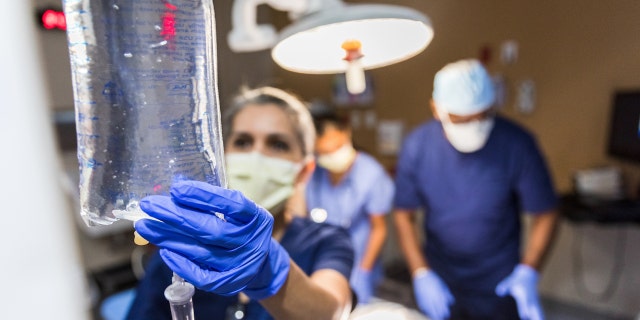 Lopez said that highly trained, licensed registered nurses and paramedics staff the IV Bar locations.
"We also uphold standards when it comes to our vitamins, as we only use 503B compounding pharmacies that derive their vitamins from natural sources with no synthetic product or fillers," she added.
IV hydration services could help alleviate the strain on hospital emergency departments by preventing health issues caused by significant dehydration, said Lopez.
People should ask whether a medical doctor oversees the hydration facility. 
Still, hydration bars should not be used like hospital emergency rooms, Lopez said. 
If patients appear to be in distress, they are immediately referred to their health care professional or to an emergency department.  
CLICK HERE TO SIGN UP FOR OUR HEALTH NEWSLETTER
It is important for individuals to vet an IV fluid hydration spa before getting treatment, multiple health experts said. 
That means ensuring that a licensed nurse, physician assistant or paramedic is administering the IV; asking about infection protocols; verifying that the vitamins and solutions are from a legitimate medical supply company; and asking whether a medical doctor oversees the site.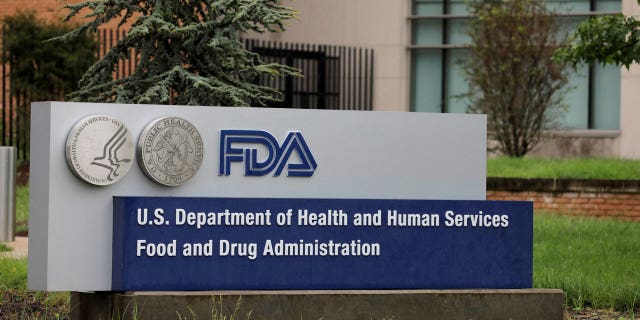 "While the IV hydration sites might make you feel better, they aren't FDA-approved," Dr. Fred Davis, an associate chair of emergency medicine at Northwell Health on Long Island, New York, told Fox News Digital.
"This means they are not regulated the same way medications would be," he went on. 
"There are also no clinically validated studies that confirm IV hydration therapy actually does what it claims to do."
It is also important to recognize signs of dehydration, Davis noted. 
These include fatigue, dry mouth, decreased urination and thirst. It can also lead to elevated heart rates in some cases.
To stay hydrated, Davis emphasized the importance of drinking plenty of water. 
He recommends six to eight 8-ounce glasses per day for those who don't have a medical condition that requires the restriction of fluids.


Read More: World News | Entertainment News | Celeb News