Amen Thompson was selected by the Houston Rockets with the fourth pick of the 2023 NBA Draft, one slot ahead of his brother, Ausar Thompson, who went to the Detroit Pistons. 
On Monday, Amen was introduced and was asked if he grew up following the league, with the 20-year-old forward having some fun with his answer.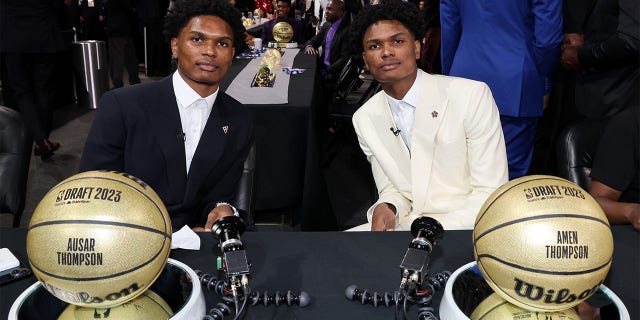 "I always grew up watching basketball," Amen Thompson said. "I had [NBA] League Pass every year. A little overpriced but … I really like to watch SGA [Shai Gilgeous-Alexander] and just athletic guards like that." 
BULLS EXPECTING LONZO BALL TO MISS SECOND CONSECUTIVE SEASON WITH KNEE INJURY
NBA League Pass has been around since 1999 and was $14.99 per month during the 2022-23 NBA season, with the premium version going for $19.99 per month. 
The Thompson brothers took an untraditional path to the NBA, skipping the college ranks and playing in the Overtime Elite League last season, a professional league for 16- to 20-year-olds based in Atlanta, Georgia.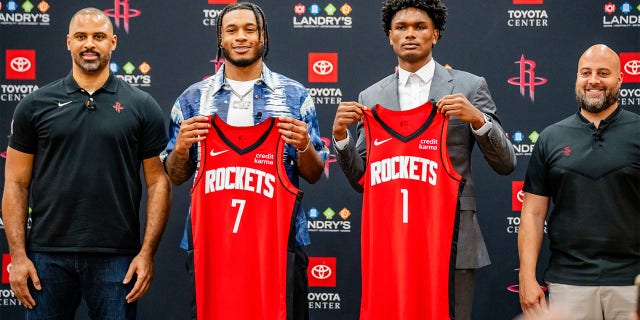 The twins became the first pair of brothers to be drafted together in the top five of the same NBA Draft since the NBA and ABA merger in 1976, according to ESPN. 
"I think it's kind of cool going first. It means a lot to my family," Amen said, according to ESPN. "Me and Ausar, we were going to be happy whoever went first. But it means a lot to my family seeing all the hard work pay off. Us go back to back, be the first twins in the same draft to go top five, it means a lot."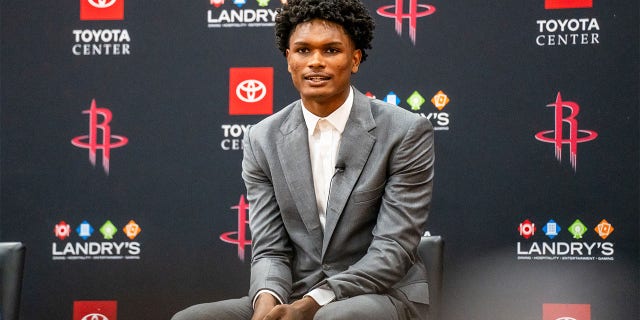 Amen is joining a Rockets team filled with young talent and looking to take the next step forward in its rebuilding process. 
Houston has now selected in the top-5 of the draft in each of the past three seasons, grabbing Jalen Green and Jabari Smith in 2021 and 2022.
In the past two years, Houston has won just 42 combined games, going 22-60 during the 2022-23 season. 
Read More: World News | Entertainment News | Celeb News