The Centers for Disease Control (CDC) will now begin tracking infections caused by Cronobacter, a potentially deadly bacteria that has been found in powdered infant formula.
On Thursday, the Council of State and Territorial Epidemiologists — a nonprofit group that advises the CDC — added Cronobacter-related infections to the national watchlist of serious conditions that should be reported to the public health agency.
Minnesota and Michigan are the only two states currently required to report Cronobacter infections. 
BABY FORMULA SHORTAGE WILL CONTINUE TO WREAK HAVOC ON FAMILIES IN NEW YEAR: 'I'M BEYOND STRUGGLING'
With this new recommendation, which will officially begin next year, all states will be asked to report cases to the CDC.
It will not be a requirement, however.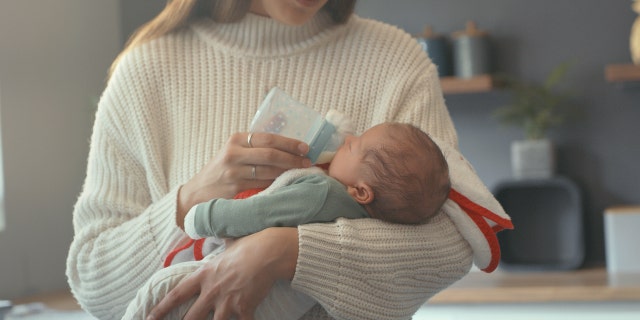 In 2021, the discovery of the bacteria in baby formula led to mass recalls and the temporary shutdown of an Abbott Nutrition production plant in Sturgis, Michigan, which led to a widespread shortage. 
The first reported case prior to the formula shortages was in Minnesota in September 2021.
The CDC logged at least four infant illnesses and two deaths, although nine infant deaths were also reported to the U.S. Food and Drug Administration (FDA) between December and March 2022.
Industry watchdogs applaud new oversight
"It's great news that Cronobacteria is being added to the list of infections reported to the CDC," said Teresa Murray, consumer watchdog for the Public Interest Research Group in Washington, D.C., in a statement to Fox News Digital. 
"What's shocking here is that this wasn't required a long time ago."
FDA ADMITS TO KNOWING ABOUT DEADLY BACTERIA FOUND IN BABY FORMULA FACTORY MONTHS BEFORE PRODUCT RECALL
She added, "And it's a bit troubling that states won't be required to report, even though most likely will."
Each year, around 300 food and beverage recalls are issued through the FDA and the USDA, Murray noted — most of those triggered by reports of illness.
"One of the key ways that regulators find out about problem foods, and are able to connect the dots to issue a recall, is when people get sick and go to their doctor or contact health officials," she explained.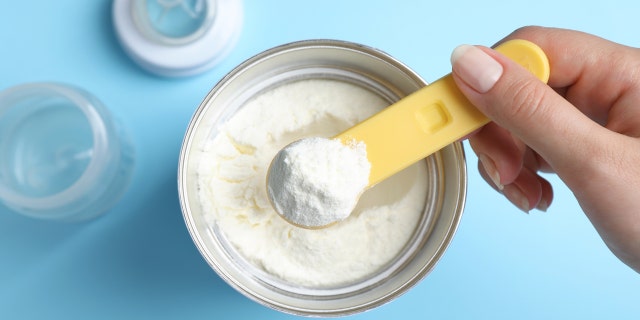 Many experts believe that virtually all foodborne illnesses, such as Salmonella and Listeria, are underreported because many people don't get sick enough to go to the doctor or they write it off as "just a stomach bug," Murray said.
"But to think that we may have had families whose babies got incredibly ill with Cronobacter in the past and it didn't get reported to authorities because no one thought it was necessary is painful to think about," she said.
"What's shocking here is that this wasn't required a long time ago."
"We hope this change will allow problems to get detected more quickly so potentially dangerous infant formula and other foods can be recalled more quickly," Murray continued. 
"If that happens, it means fewer babies should get sick or die in the future."
What to know about Cronobacter
The germ, officially named Cronobacter sakazakii, occurs naturally in the environment.
It is also found in dry foods, including powdered baby formula, powdered milk, herbal teas and starches, per the CDC's website.
"Cronobacter can easily survive in dry conditions, such as powdered formula, even in closed containers where there is little oxygen," Kelly Johnson-Arbor, M.D., medical toxicologist at the National Capital Poison Center in Washington, D.C., told Fox News Digital.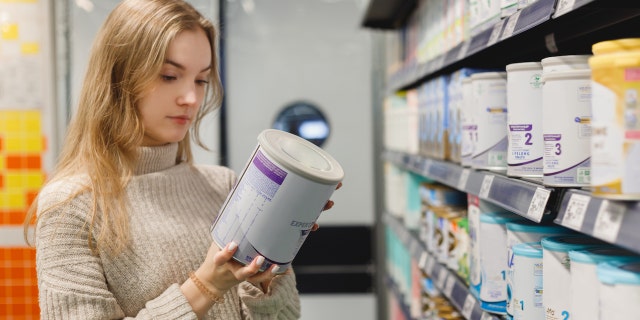 "In the United States, powdered infant formula is not required to be sterile, and this increases the risk of Cronobacter contamination," she continued.
"Because of this, many doctors recommend feeding liquid, not powdered, formula to premature infants or those with weakened immune systems."
CLICK HERE TO SIGN UP FOR OUR HEALTH NEWSLETTER
While Cronobacter infections are rare, they can be serious in the first days or weeks of a newborn's life, potentially causing sepsis or meningitis, which can be life-threatening. 
Infants who are born prematurely or have weakened immune systems are more susceptible, the CDC states. Early symptoms of infections in babies include fever, low energy, excessive crying, poor feeding and possible seizures. 
"Many doctors recommend feeding liquid, not powdered, formula."
Only two to four cases, approximately, of Cronobacter infection are reported to the CDC each year — but some experts believe the actual number is much higher.
"Unlike E. Coli, hepatitis A and other serious foodborne diseases, most hospitals were historically not mandated to report Cronobacter infections to public health authorities," Johnson-Arbor explained.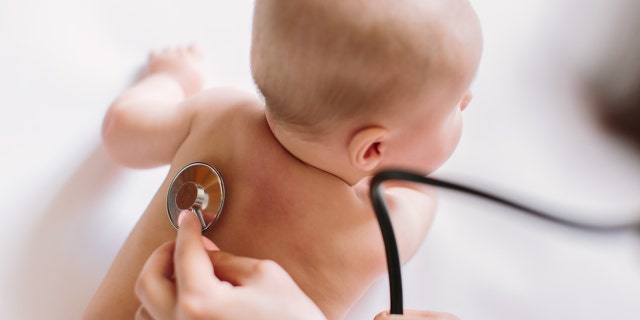 She added that she hopes "the newly announced reporting of Cronobacter to the CDC will help public officials more rapidly identify and contain outbreaks, reducing the potential mortality from this disease and improving the health of newborns, adults with weakened immune systems and other vulnerable populations."
To help prevent Cronobacter infections in babies, the CDC recommends keeping hands and surfaces clean, properly cleaning and storing feeding items, and preparing and storing powdered formula safely.
Babies who are breastfed and/or fed liquid formula are at lower risk, the agency states.
Read More: World News | Entertainment News | Celeb News