The San Francisco 49ers are reportedly "exploring options" for Trey Lance, their No. 3 overall pick two years ago, after veteran quarterback Sam Darnold was named the No. 2 behind Brock Purdy, per NFL Network. 
It was a true quarterback competition for the Niners, where head coach Kyle Shanahan clearly favored Purdy, who is healthy after suffering an elbow injury in the NFC Championship Game in January. But Purdy's backup was up for grabs. 
The 49ers signed Darnold, who played with the Carolina Panthers last season, this offseason to compete with Lance, who was named the starter to start the 2022 season before injuring his ankle.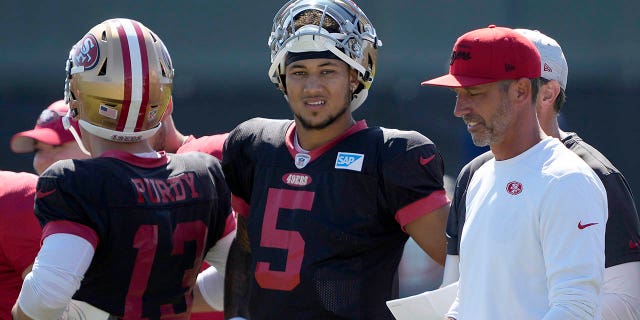 Both quarterbacks have had similar stat lines in the two preseason games the 49ers played, but it appears San Fran has had their mind made up as The Athletic's Dianna Russini reported that Lance was being shopped for "much of the offseason." To date, they haven't received a "significant trade offer."
It's worth noting that Lance was the third quarterback to play in the team's second preseason game against the Denver Broncos. He threw an interception on the team's first possession with him under center, though he finished with a touchdown on 12-of-18 passing. 
49ERS FANS GET INTO BRAWL AT PRESEASON GAME IN FRONT OF SEVERAL CHILDREN
Darnold, however, played most of the first half. He threw for 109 yards and a touchdown on 11-of-14 through the air, while also getting picked off. Purdy had started the game. 
The 49ers made a serious trade to move up in the 2021 NFL Draft to the third overall pick, trading three first-round selections and a third-rounder to the Miami Dolphins to eventually take Lance.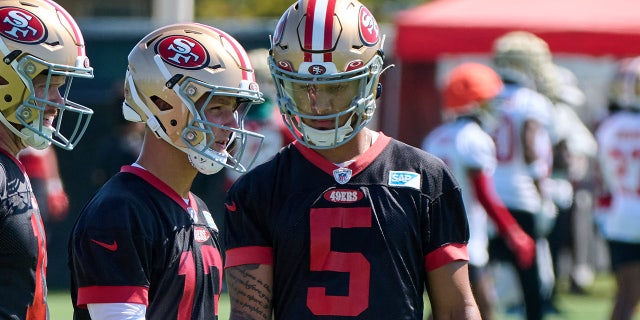 The emergence of Purdy last season once he took over after Jimmy Garoppolo had a season-ending injury clearly gives them confidence that he can continue that play moving forward. 
Lance started just four games since he was drafted out of North Dakota State, going 2-2 in those contests with a 54.9% completion rate on 102 pass attempts for 797 yards and five touchdowns.   
Considering his young age of 23, teams could be interested in adding Lance, but the 49ers are likely to bite the bullet on the massive draft-capital package they sent to the Dolphins. Trying to recoup some of that, though, may be in the cards.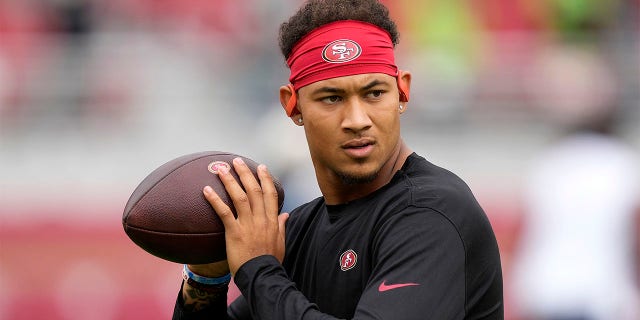 With a couple of weeks until the start of the regular season, we'll see if a team bites on adding Lance, whose NFL journey is in limbo after this latest roster decision.  
Read More: World News | Entertainment News | Celeb News