Saquon Barkley's contract situation with the New York Giants was settled before anything could get ugly. Of course, it wasn't what he wanted, with the Giants sweetening his franchise tag with incentives after they couldn't find common ground on a long-term extension. 
So Barkley is heading into another contract year, as his one-year pact to remain with the Giants will start the negotiating process yet again next offseason. 
But everyone else except No. 26 is focused on that heading into the 2023 regular season. He says he's chasing more than just another contract. 
"For me, my goals stay the same," Barkley told Fox News Digital at a promotional event in New York City on Sunday. "I feel like I was blessed with unbelievable talent. I have the capability to be one of the best players to ever do it, especially at the position I play. 
"I always looked up to the greatest of all-time — the Barrys [Sanders], the Walters [Payton], the Marshall Faulks. I watched film and watched their highlights. Those are the guys I'm going to chase no matter what — if I had this contract [in 2023], or a long-term deal, or a one-year deal. I put all that aside. I'm focused on trying to be great. Be a leader, be a captain for this team and help this team win."
Barkley told the New York Post that the Giants "know how I feel" in terms of wanting to remain with Big Blue for life. That's remained a constant even though negotiations with GM Joe Schoen didn't pan out in his favor. 
GIANTS' SAQUON BARKLEY HOPEFUL JONATHAN TAYLOR IS TRADED TO TEAM 'THAT RESPETS HIM AND VALUES HIM'
As he mentioned, Barkley wants to be the leader and captain the Giants expect him to be, and that started when he showed up for the first day of training camp. Since then, he's looked healthy, strong and ready to once again lead the Giants' offense. 
The No. 2 overall pick of the 2018 NFL Draft looked like his Rookie of the Year self last season, rushing for a career-high 1,312 yards with 10 rushing touchdowns as well as 338 receiving yards.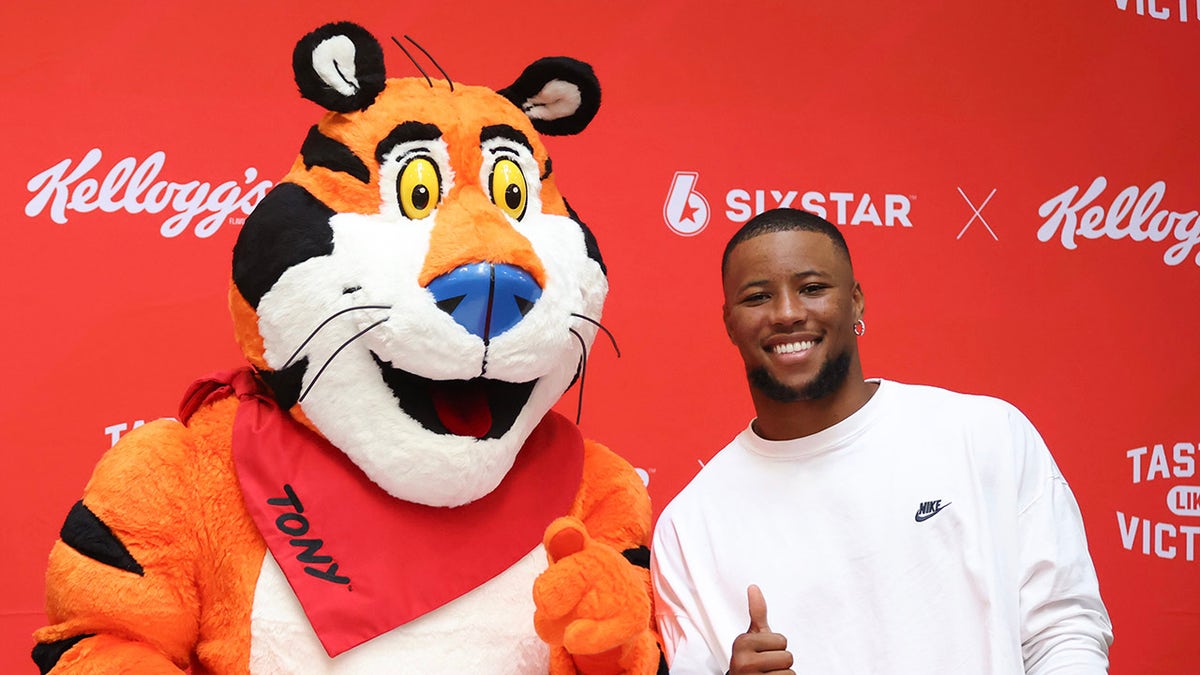 The Giants' new passing options for quarterback Daniel Jones, who signed an extension of his own this offseason that will pay him an average $40 million per season, have gotten all the spotlight. The additions of veteran tight end Darren Waller and rookie receiver Jalin Hyatt among others are expected to elevate the pass game. 
But Barkley thinks people are overlooking what the Giants were able to do in the run game last season. 
"I think people still forget we were a top five rushing team last year in the NFL," he said, referencing their 148.2 rushing yards per game, which ranked fourth in the league in 2022. "I think we're going to be able to improve on that as well."
He may not say it out loud, but Barkley's comments show that he has a chip on his shoulder, and rightfully so. He bounced back after down years in 2020 and 2021, and his confidence has never been higher after what he did on the field last season.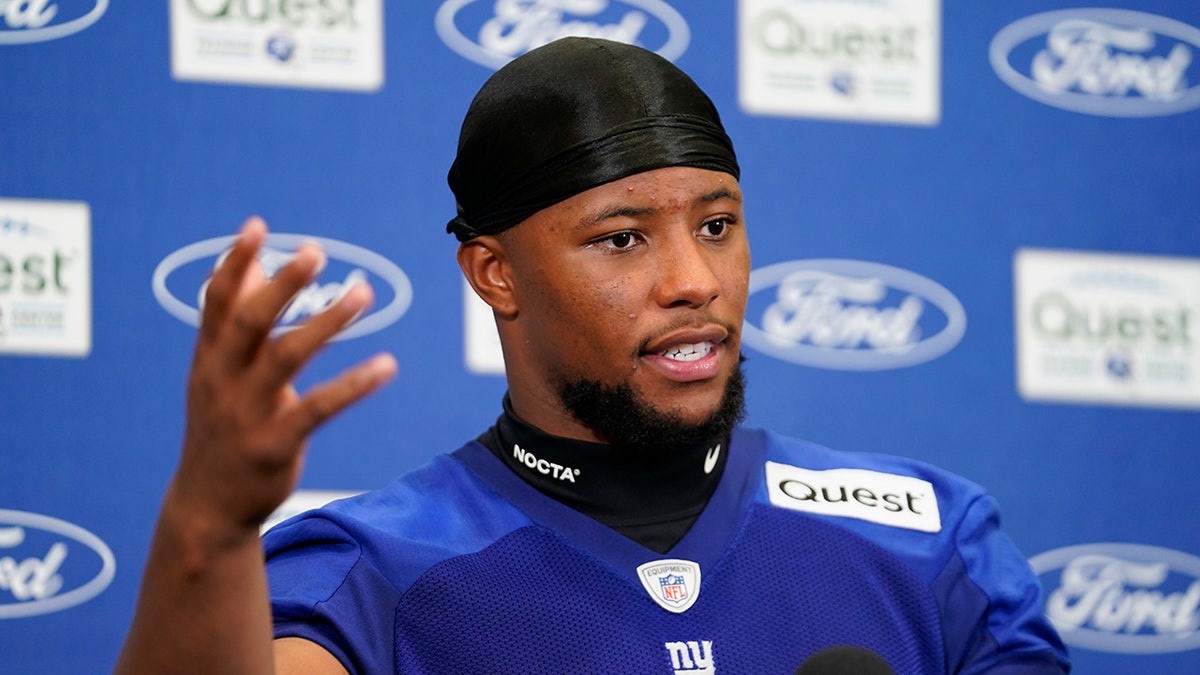 So, long-term deal or short-term, Barkley will continue pushing toward greatness. 
Barkley was on hand at Chelsea Piers on Sunday afternoon, along with Giants legend Justin Tuck and WNBA legend Rebecca Lobo, to unveil Six Star Pro Nutrition and Kellogg's partnership that combines breakfast cereal favorites like Frosted Flakes and Froot Loops with SIX STAR 100% Whey Protein Plus, which is "designed to elevate athletes' performance and support their nutritional needs."
Read More: World News | Entertainment News | Celeb News