Pentagon press secretary Brig. Gen Pat Ryder on Thursday addressed rumors of a Russian military purge after Wagner mercenary forces, led by Yevgeny Prigozhin, engaged in a short-lived mutiny over the weekend. 
Ryder said the Department of Defense was closely following the security situation inside Russia and has not seen anything that should raise alarm.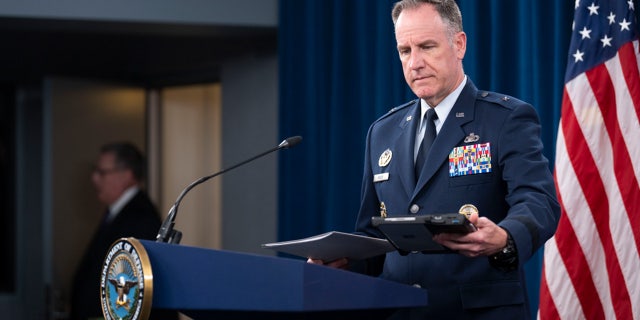 "Our focus is on ensuring that we don't see anything that would portend strategic instability. In other words, nothing to indicate any concerns regarding Russian nuclear forces," Ryder said. "We have not seen anything to this stage that concerns us, and certainly nothing that has required to change our own force posture."  
Ryder would not comment specifically on reports that a purge in the ranks of the Russian military was underway as authorities looked into allegations that some could have sided with Prigozhin. 
PRESIDENTIAL HOPEFUL PENCE MEETS WITH ZELENSKY IN UKRAINE IN SURPRISE TRIP
Gen. Sergei Surovikin, the deputy commander of the Russian group forces fighting in Ukraine, is believed to have been detained earlier this week. It's not clear whether Surovikin faces any charges or where he is being held, reflecting the opaque world of the Kremlin's politics and uncertainty after the revolt. 
Speculation has also swirled that some top military officers may have colluded with Prigozhin and may now face punishment for the mutiny.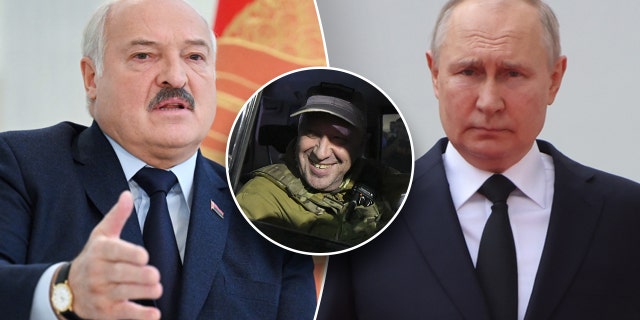 To the surprise of many, the mutiny ended abruptly after Belarusian President Alexander Lukashenko brokered a deal between Prigozhin and Russian President Vladimir Putin for the mercenary leader to move to Belarus. 
Ryder would not comment on whether the Pentagon has seen evidence that Wagner is looking to make Belarus its new base of operations. 
"Right now, we continue to see some elements of the Wagner group in Russian-occupied territory in Ukraine. As it relates to Belarus, I don't have any updates to provide on that front," he said. 
Ryder would not comment on the estimated number of Wagner troops still in Ukraine, but disclosed that a concentration remains active near Bakhmut, which has seen some of the longest and bloodiest fighting of the war and where Wagner forces have died by the thousands. 
The Associated Press contributed to this report. 
Read More: World News | Entertainment News | Celeb News