Thailand's officials said a woman had to have her leg amputated at Bangkok's Don Mueang Airport after the limb became trapped under a moving walkway, according to reports. 
The 57-year-old Thai woman, who was due to board a morning flight to the southern Nakhon Si Thammarat province, became caught by the walkway in the Bangkok airport's Terminal 2. 
A medical team there eventually had to cut her left leg off above the knee, according to the airport's officials.
"On behalf of the Don Mueang International Airport, I'd like to express my deepest condolences regarding the accident," Don Mueang Airport Director Karun Thanakuljeerapat said during a news conference, according to The Associated Press. "I'd like to insist that we will ensure that no such accident will happen again."
DOZENS INJURED IN THAILAND TOURIST HOT SPOT AFTER SPEEDBOAT SLAMS INTO CONCRETE POST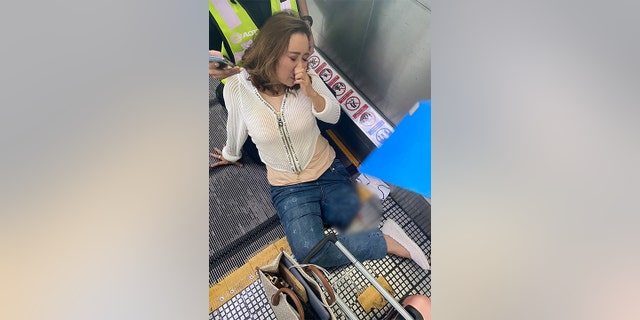 He said the airport will be fully responsible for the woman's medical costs and will be open for negotiation on other compensation. The medical team at the hospital where she was initially sent informed Thanakuljeerapat that they could not reattach her leg, but the woman requested to be transferred to another hospital to assess the possibility, he said.
Images shared online showed the lower part of the woman's leg trapped beneath the belt at the end of the walkway as she was being assisted by airport staff. A suitcase lying near her was missing two wheels, and the yellow comb-like plates were seen broken off from where they typically cover the edge of the belt where the moving walkway ends.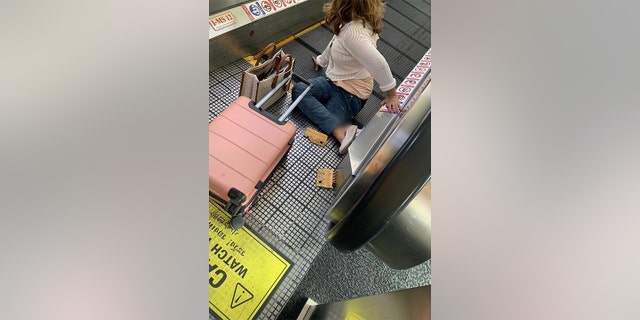 Thanakuljeerapat said the suitcase wheels had been found underneath the belt, but it was unclear how they might relate to the accident.
He said walkways at the airport are checked daily, with an additional monthly inspection. 
CAPTAIN OF BOYS' SOCCER TEAM RESCUED IN THAILAND CAVE IN 2018 DEAD AT 17
Thanakuljeerapat said the walkway has been closed, and a team of engineers was inspecting it to determine the cause of the accident. The walkway was manufactured by Japanese company Hitachi and was installed in 1996, the airport director said, adding that there is a plan to request a budget to change to a newer model in 2025. 
In 2019, a passenger's shoe was damaged after it was caught in the airport's moving walkway in Terminal 1.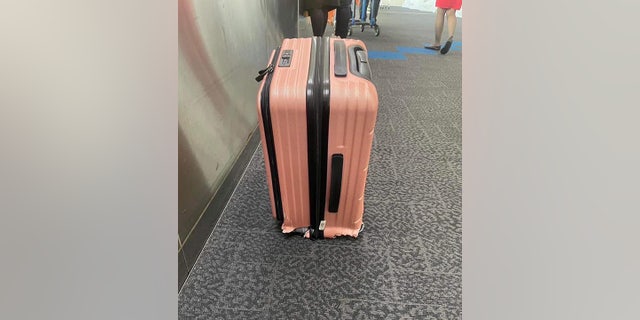 The airport released a statement afterward, saying the faulty walkway had been repaired and reopened in about an hour.
The Associated Press contributed to this report. 
Read More: World News | Entertainment News | Celeb News