A tornado that struck near a town in the Canadian province of Alberta wrecked homes and killed livestock, but caused no serious injuries, authorities said Sunday.
Environment and Climate Change Canada issued a warning at 1:50 p.m. local time Saturday for a tornado near Didsbury, a town located about 145 miles south of Edmonton, Alberta.
RCMP said they received reports of a large tornado along a major highway. The tornado's width was one-half mile to 1.2 miles.
Police said numerous homes were damaged but Cpl. Gina Slaney said there were no known injuries. The tornado warning was later ended.
Dean Allan, deputy mayor of Carstairs, located about 8 miles south of Didsbury, said the twister passed between the two communities, damaging 12 homes.
JUSTIN TRUDEAU ACCUSED OF REWRITING HISTORY BY CLAIMING HE NEVER FORCED ANYONE TO GET VACCINATED
"A couple of them were completely destroyed," said Allan. "There's no deaths, just some minor injuries, luckily."
Carstairs fire chief Jordan Schaffer said five homes were completely destroyed, including one where rescuers had to extricate a woman from her basement.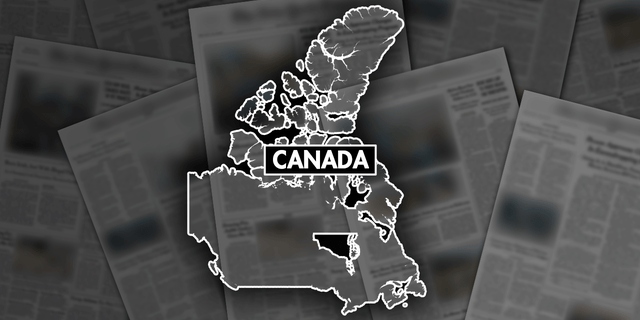 "Digging through debris, we were able to get her out without a scratch," Schaffer said.
On Sunday, Schaeffer told media that 25 cows and 20 chickens were killed, and a horse needed to be euthanized.
Storm chaser Aaron Jayjack posted video online of a tornado near Didsbury crossing a highway, appearing to damage two rural homes on both sides of the roadway.
In the video, he calls out to anyone who might be in one of the homes, but is prevented from getting any closer due to downed utility lines blocking the driveway.
Prime Minister Justin Trudeau tweeted a message to people injured in the tornado or whose homes were damaged that Canadians "are here for you.″
"As officials continue to monitor the situation, please stay safe," Trudeau said on Twitter.
Read More: World News | Entertainment News | Celeb News